Jain Monk
US Army Iraq-War Veteran
Spiritual Teacher
Speaker
Author
Filmmaker
OFFICIAL BIO
Sadhvi Siddhali Shree is the first North American Jain female-monk, a US Army Iraq veteran, international speaker, author, documentarian, and an activist for social justice.
Driven by her deep-seated devotion to humanity, she uses her talents and skills to raise awareness about violence in the world and ways to change it.
With a Bachelor's Degree in Communications from California State University, Long Beach and a background in web development, marketing,  video production, and book publishing, she has helped spread the teachings of her spiritual mentor, Acharya Shree Yogeesh, which has touched and transformed millions of lives.
She serves as the Spiritual Director of Siddhayatan Tirth and International Society of Human Unity's Director. She's passionate about social movements that focus on non-violence, human rights, gender equality, trafficking, and the youth. Her latest works are the STOPPING TRAFFIC & SURVIVING SEX TRAFFICKING films.
It was in her 20s that Sadhvi Siddhali Shree's soul was touched – and since then, her life has bloomed. Honoring the enlightened guidance of her mentor, Acharya Shree Yogeesh, her one mission is to serve humanity. Through self-knowledge, love, and selfless action, she believes the world can heal together, grow together, and blossom as one human family. 
Sadhvi Siddhali Shree currently lives and teaches at the Siddhayatan Tirth & Spiritual Retreat Center, and continues to champion causes from human rights to non-violence. Using the power of film, the inspiration of speeches, and her online reach, she brings her unique experiences and insights to people all around the world.
4 months after meeting her spiritual teacher, Sadhvi Siddhali Shree was deployed to Iraq as a combat medic. Deployed and away from home for 16 months, Sadhvi Siddhali Shree confronted and experienced not only an external war, but an internal war as well. Through the intense experience of war, Sadhvi Siddhali Shree was inspired to dedicate her life to doing good: living non-violently, spreading peace, and helping others as a monk.
Sadhvi Siddhali Shree was initiated as a Jain Sadhvi, at the age of 24, on September 7th, 2008 becoming the first non-Indian and first person to become a Jain monk outside of India. She considers herself more of a spiritual monk than identifying with the Jain religion itself. Under the guidance of her spiritual teacher, Acharya Shree Yogeesh, she practices and explores a non-traditional, progressive approach, which she believes is the underlying and forgotten teachings found within Jainism. Focused more on spiritual practices over tradition and rituals, she strives to share and present the spiritual gems found with Jainism as a fundamental approach to personal transformation. In a relatable and relevant way, she helps truth seekers and spiritual practitioners grow on the spiritual path in a modern times.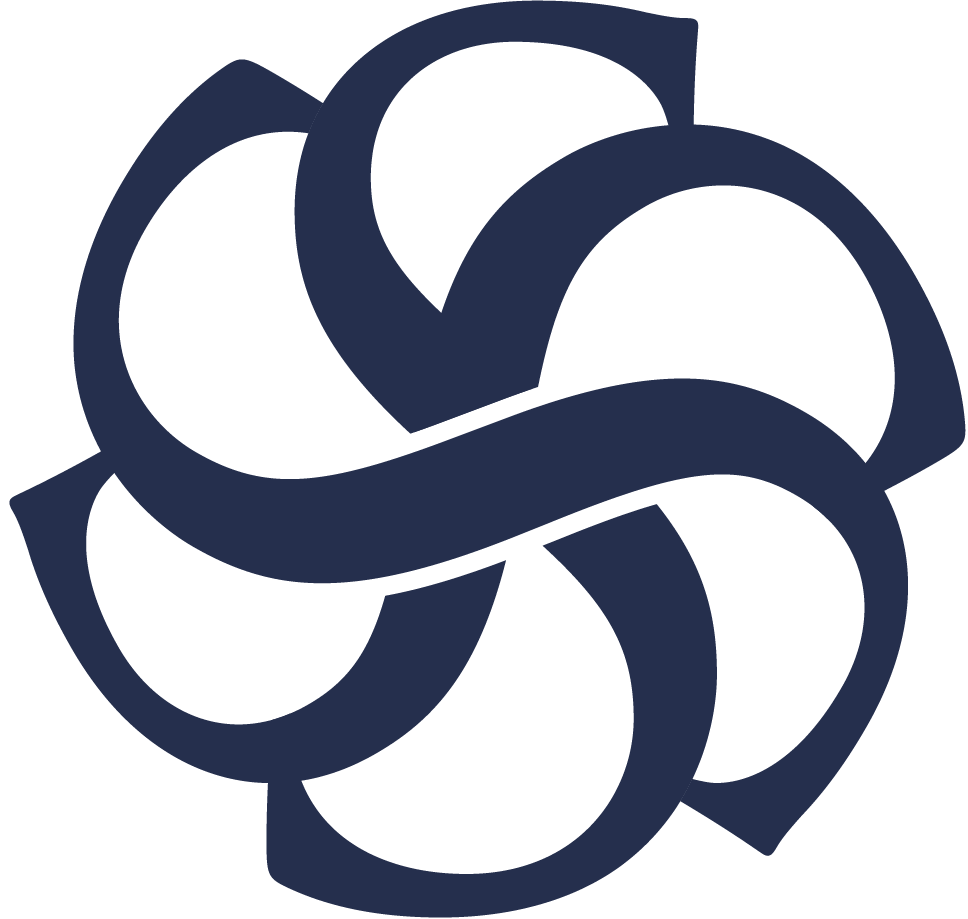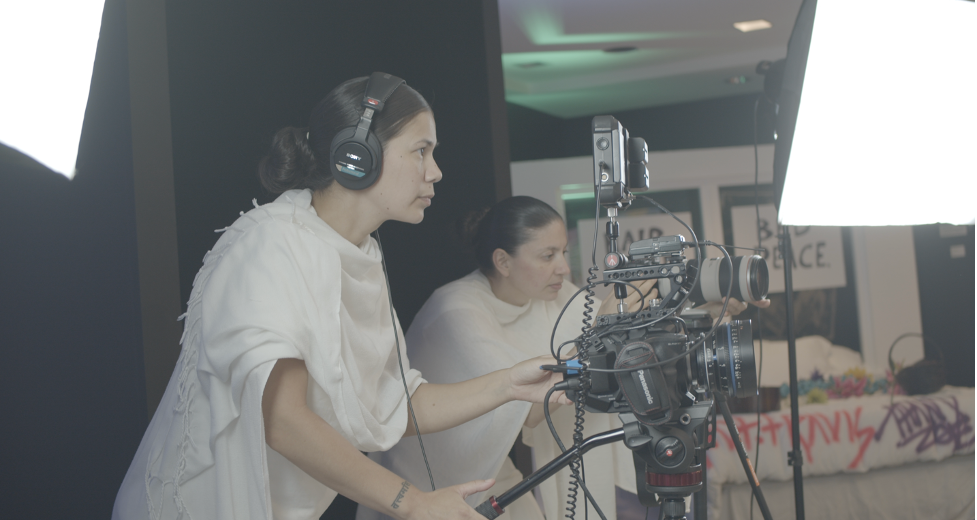 Compelled by the power of films, Sadhvi Siddhali Shree began telling real stories by making her own documentaries. Her multi-award-winning film, "Stopping Traffic: The Movement to End Sex Trafficking", was released in 2017 – but its story of an international crisis is still as relevant today.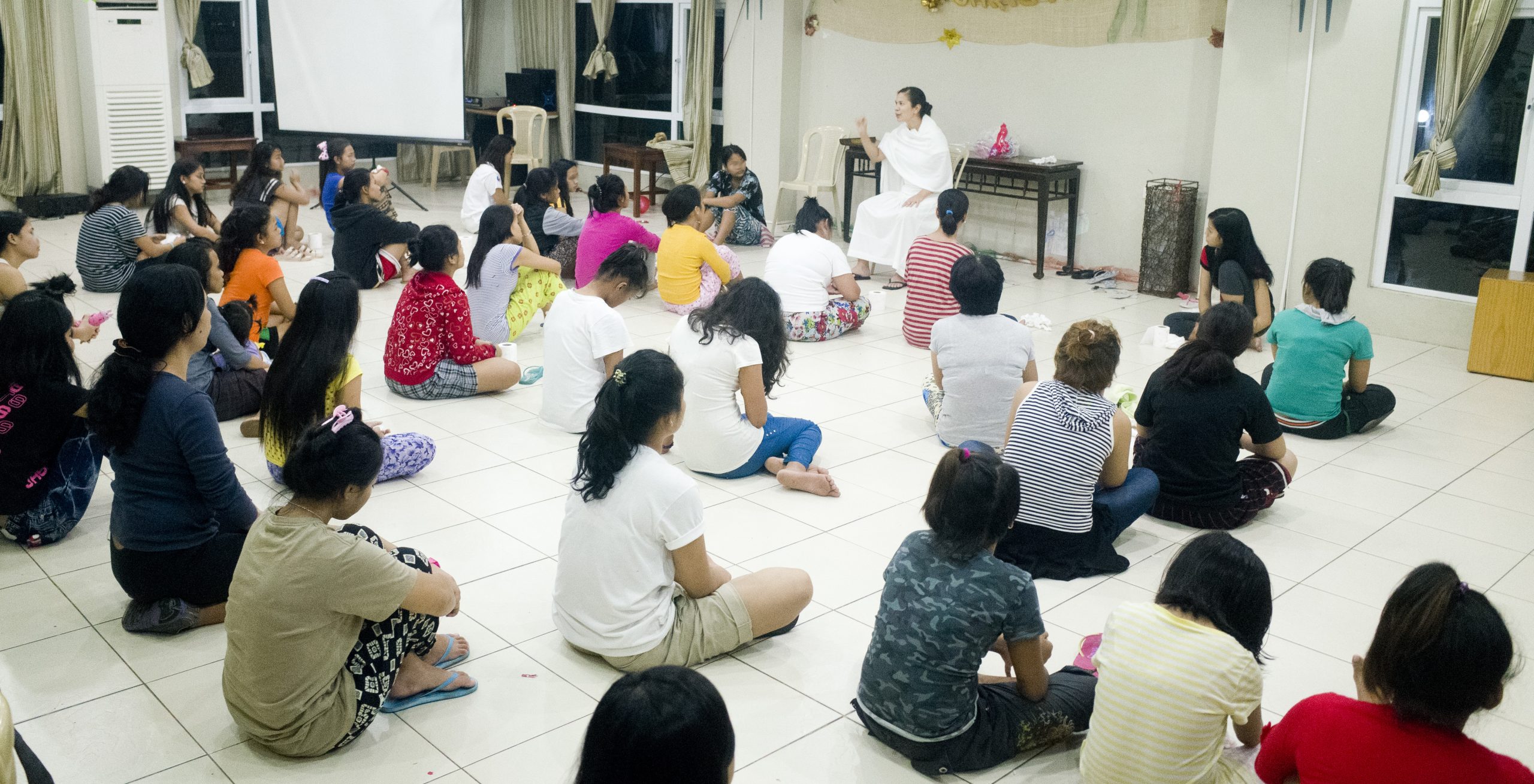 Sadhvi Siddhali Shree's social activist work spans nearly two decades. From being involved in the Iraq war to championing various humanitarian causes, she is endlessly dedicated to serving our human family.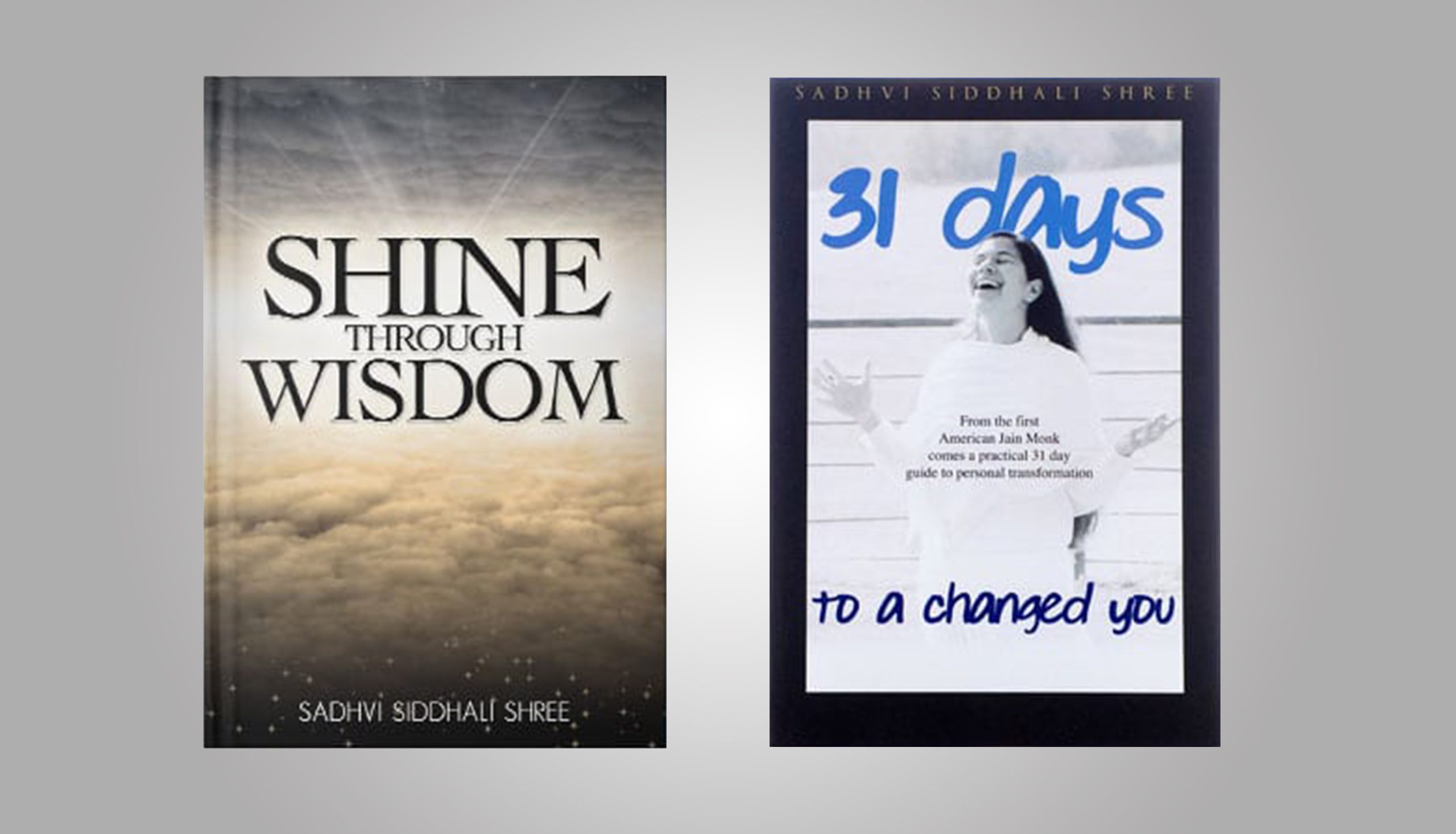 Through writing books for all sorts of audiences, Sadhvi Siddhali Shree shares her mentor's teachings, her spiritual journey, and clarity about various humanitarian causes that matter more than ever today.
Teaching
As a spiritual teacher, she conducts workshops on spirituality and empowerment based on the teachings of her teacher, Acharya Shree Yogeesh.
Film
An award-winning director who produces films on human rights issues to raise awareness. Her films include Stopping Traffic & Stopping Traffic 2.
Writing
She has authored two books 31 Days to a Changed You and Shine Through Wisdom and has created, edited, and published several of Acharya Shree Yogeesh's books..
Speaking
An international dynamic and powerful speaker who shares her wisdom on the topics of spirituality, inspiration, global change, and non-violence. She has served on conference and corporate panels.
Video Production
Since childhood, she has used the power of technology and video for the good. She creates, edits and produces Acharya Shree's videos, films and other video projects in-house at Siddhayatan Tirth.
Music
Starting at five years old, she started learning to play piano. In 2013, she composed and produced her first spiritual piano CD, "Songs of the Sadhvi." She uses piano music as a way to enter deep states of meditation.
Publishing
Established Siddha Sangh Publications to publish Siddhayatan Tirth's spiritual books, cds, dvds, and other online/print materials to spread the message of Acharya Shree and other monks of the Siddha Sangh Order.
Podcasting
Serves as the Co-Host of "The Acharya Shree Yogeesh" & "Unscripted Spirituality" podcasts which are available on all major platforms including iTunes, Spotify, and Stitcher.
Blogging
A natural for journal writing, since 2004 she has been writing publicly online to share her personal experiences of spirituality in order to help truth seekers with guidance and learn from her life lessons.